CEO and Founder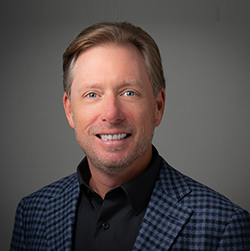 D. Ryan
Wheless
Ryan Wheless, president and founder of Allied Wealth, has been helping clients reach and maintain their financial goals for over 15 years. As a trusted advisor, he takes a comprehensive approach to his clients and assists them in achieving their financial goals. He thoroughly educates his clients about the advantages and disadvantages of the financial decisions they make and helps them create and execute a material financial, tax, and estate plan that guides them to and through retirement.
Ryan currently holds the CRPC, CCIM, and ATP designations. He continues to educate himself to stay at the forefront of planning and investments for his clients. Ryan's professional licenses include a Series 65 Securities License and a Life and Health Insurance License.
Because of his success with Allied Wealth, Ryan has served as a Financial Advisor Mentor to advisors across the country. In this role, Ryan has enjoyed the incredible opportunity to educate financial advisors and help them grow their practices. Ethics, a balanced approach, and fiduciary standards are the core of Ryan's teaching principles. In all, he has presented to over 1000 advisors, providing them with the knowledge to better serve their clients and their communities.
Ryan believes it's incredibly important to give back to the community. His practice was actively involved in serving the Wounded Warrior Project and, most importantly, now serves the Mighty Oaks Warrior Foundation; both charitable programs help thousands of wounded soldiers suffering from Post-Traumatic Stress Disorder. With 23 Combat Veterans per day taking their own lives right here in the USA, Ryan does everything he can to fight this terrible disorder. Through Wounded Warrior and Mighty Oaks Warrior Programs, he has helped raise more than $150,000 for combat veterans suffering from PTSD. As a result of his advocacy, Ryan has received the Mighty Oaks Medal of Honor and served on the Mighty Oaks Advisory Board.
Ryan is a family man who loves spending time with his family Cali, Aria, Jack, and their schnauzer Bella. During his time away from the office, Ryan enjoys barbecuing, cooking, diving, fishing, and wake surfing; a sport he helped pioneer. He is also a seasoned pilot holding the highest flight rating any pilot hopes to achieve the ATP (Airline Transport Pilot). He has flown Lear Jets, King Airs, Citation Jets, and many other corporate aircraft.
Phone: 281-444-7555
Email: [email protected]
Executive Team
Advisor Team
Matthew Howie
Associate Advisor
Ashton Edwards
Associate Advisor
Service Team
Dena Moore
Director of Client Services
Amber Whiddon
Director of Client Services