Financial Advisor; Associate Advisor to Ryan Wheless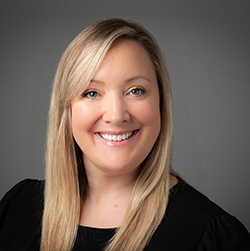 April
Bennett
April has over twenty years of experience in the financial services industry. She started her career in 1995 in Operations as the Regional Coordinator with MetLife and New England Financial. She provided HR, compliance, and operational support for 17 financial firms across the state of Texas. April later partnered with the MetLife Business Development Planning team and structured the Director of Compliance & Operations Management role. She was awarded an A+ rating for strong compliance controls. She then led the company in Operational Excellence consecutively for ten years.
As a member of the Business Planning Committee, April obtained her certification for Frontline Management and Coaching For Success and played a key role in transitioning the compensation plan for the entire company. She was recognized as managing the best Client Service and Business Processing team in the country. April transitioned into holistic wealth planning at a wealth management firm as the Team Leader & Operations Manager.
April attended the University of Houston Business Center MBA Program. She is a member of Business Professionals of America, the National Association of Professional Women, and Continental Who's Who. April resides in the Houston/Klein area with her husband and four children.
Executive Team
Advisor Team
Service Team