Director of First Impressions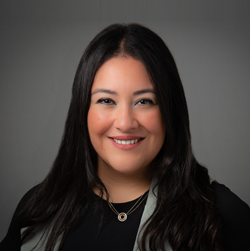 Gaby
Ortiz
Gaby has a long-standing history in both the childcare and hospitality industry. After helping raise many children in The Woodlands over the past 11 years, most recently the Wheless children, she decided to take her passion for helping others and make a big career change.
Gaby serves as the Director of First Impressions at Allied Wealth. Her main priority is to ensure that our clients are well taken care of and know how much we appreciate the relationships we have built. She is the first person you will meet in our office and likely the first one you will speak to when you call. She ensures a warm welcome to all of our clients who have become a part of our AW family. Gaby is from Guatemala and works as a bilingual liaison for our Spanish-speaking clients.
Gaby is an avid runner and a member of the Northside Running Club. When shes not clocking in her weekly miles, you can find her singing in her churches choir, traveling, or enjoying local restaurants as a self-proclaimed foodie.
Executive Team
Advisor Team
Service Team