Financial Advisor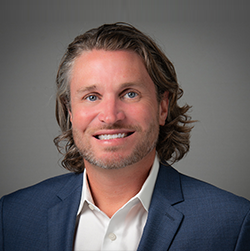 Peter
C. Lott
Peter Lott, an Investment Advisor Representative of Allied Wealth, has been helping clients create a robust, holistic financial picture to help reach and maintain their goals.
In 2006, Peter started his financial services career in Houston, Texas, working to help facilitate transactions with alternative investments. During that time, he taught clients how to diversify their portfolios into investment vehicles that offered a low correlation to the stock market. Peter mentored and trained financial professionals on how to include alternative investments as a potential strategy for their planning needs. In that capacity, he taught clients how to accumulate assets to help mitigate their investment risk.
Financial Philosophy
As an Investment Advisor Representative, Peter enjoys educating his clients on navigating the process using a holistic, strategic, and comprehensive approach to achieve their financial goals. He listens to each client and understands the importance of preserving their life savings to help them achieve and maintain their quality of life in retirement.
Interests & Hobbies
Peter is an active member of Montgomery United Methodist Church. Peter's biggest joy is spending time with his wife and three daughters. As an avid outdoorsman, you can find him and his family fishing, camping, or enjoying the water by boat. Although born in Dallas he has called Lake Conroe home since 2006.
Executive Team
Advisor Team
Service Team